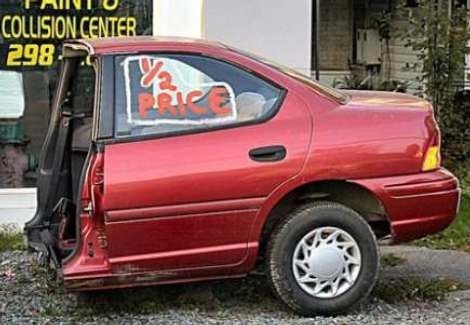 Congrats, you made it to the promised land, Australia! Now that you have reached Down Under, you can't wait to discover the country, to hit the road for the first time, right? Then naturally, buying a vehicle is one of the first thing you want to do with opening a bank account or getting an Aussie number.
Well, buying a car in your own country is already not something that easy if you are not a mechanic, but at least you've got family and friends back home to help you with that. But here in Australia, a very backpacker-friendly country, you've got to be even more careful when you buy a car! Yes it does make sens but sometimes though, things can go wrong…
Two weeks ago, we had a German couple coming in to the Sydney Travellers Car Market interested in buying a van after arriving in Australia, just like many backpackers. They quickly found a van in the car market sold by other backpackers and decided to buy it the week after.
A few days after the purchase, we received an e- mail from A German couple telling us that the van they just bought was leaking oil and that a mechanic told them the van was not safe to drive. They wanted us to help them because the older owners were not answering since they already left Australia.
The day after that, we had that couple visiting us at the car market with some friends, complaining about the bad conditions of the van they bought…and indeed, the repairs needed were going up to thousands dollars !
As the Sydney Travellers Car Market is not a dealer and does not sell any car but only provides a place for backpackers to sell their cars to other backpackers, we told them there was nothing we could do. " But we bought the car from here " they said, and yes they did buy a car here, from other backpackers which is a private sale. But they did it without basic checks before purchasing the van.
When you buy a car from a private, you should always get at least a pre-purchase inspection: a check done by a professional that will tell you if the vehicle is good to safe to buy or not. And here is the mistake that couple made: getting an inspection after the purchase which was too late and now the only ones they can blame is definitely not the car Market but themselves.
In summary, the warning to all buyers in Car Market is: buyer beware ! As it is with any private sale.